45Nord: Meet the extraordinary team!
|Mascouche
Meet the exceptional team working at our newest complex for retirees in Mascouche, 45Nord! They reveal their secrets and what they are looking forward to sharing with the residents.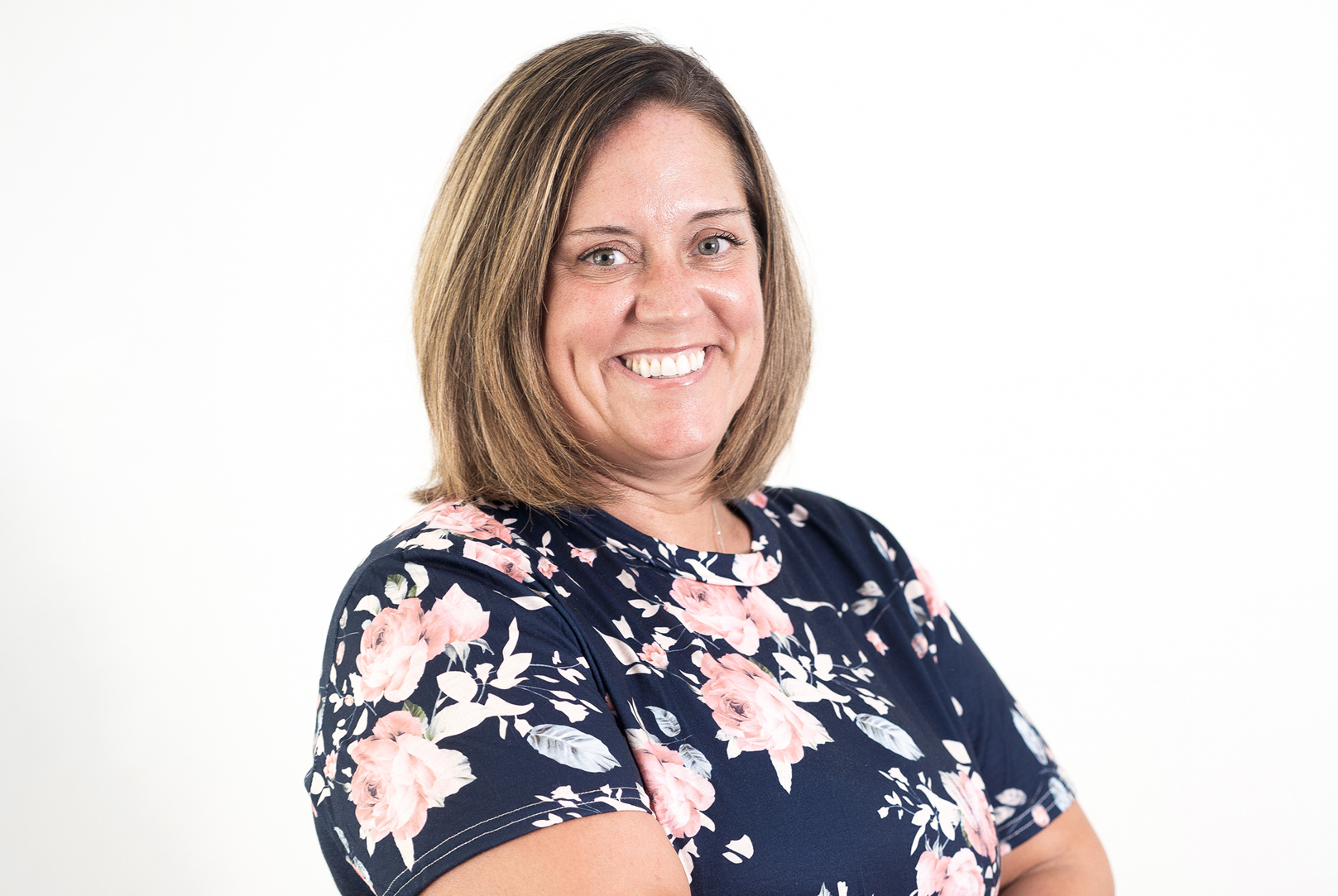 Brigitte Ouimet | General Manager
According to Brigite Ouimet, retirees begin a new chapter of their life when they choose Le Groupe Maurice. The General Manager of residence 45Nord fully embraces the company's values, such as creativity, health and respect, and places great importance on freedom, autonomy, communication, transparency, happiness and security.
Brigite, you were the General Manager of Le Notre-Dame then of Station-Est. What did you learn while working at these two residences?
I discovered that anything is possible with seniors. Sometimes all it takes is a few adjustments and wonderful things can happen. Retirees come to the residence with their own personalities, tastes, interests and history. They're not all the same and should be free to thrive in their own way. My role as a manager is to listen to each person so I can meet their needs. It's also about creating a stimulating environment that truly corresponds to their desires and dreams.
How do you see your role at 45Nord?
I'm a conductor! For me, each member of the team is important. My role is to create a healthy and harmonious environment, where everyone is in the right place and has the right tools. As a general manager, I have to make sure that everyone is happy. I want people who come here to quickly see that the atmosphere is enjoyable. Residents feel safe when the staff is happy at work.
What excites you about this role?
Creativity and having contact with others, I would say. I like to see that what we do on a daily basis has a positive impact on the elderly. The happiness of the residents comes first. I organize my time so they can meet with me whenever they feel the need. I don't want them to think they're bothering me! I also don't wait for the residents to come to me, but go to them regularly. My experience at Le Notre-Dame and Station-Est has taught me to be in solution mode, in adaptation mode. And we should include the residents in the decision-making process. Some things cannot be decided without their input, and they often have very good ideas.
What sort of connection do you have with the elderly?
I sincerely enjoy being around them. They have many beautiful lessons to teach me. They've taught me to live in the moment.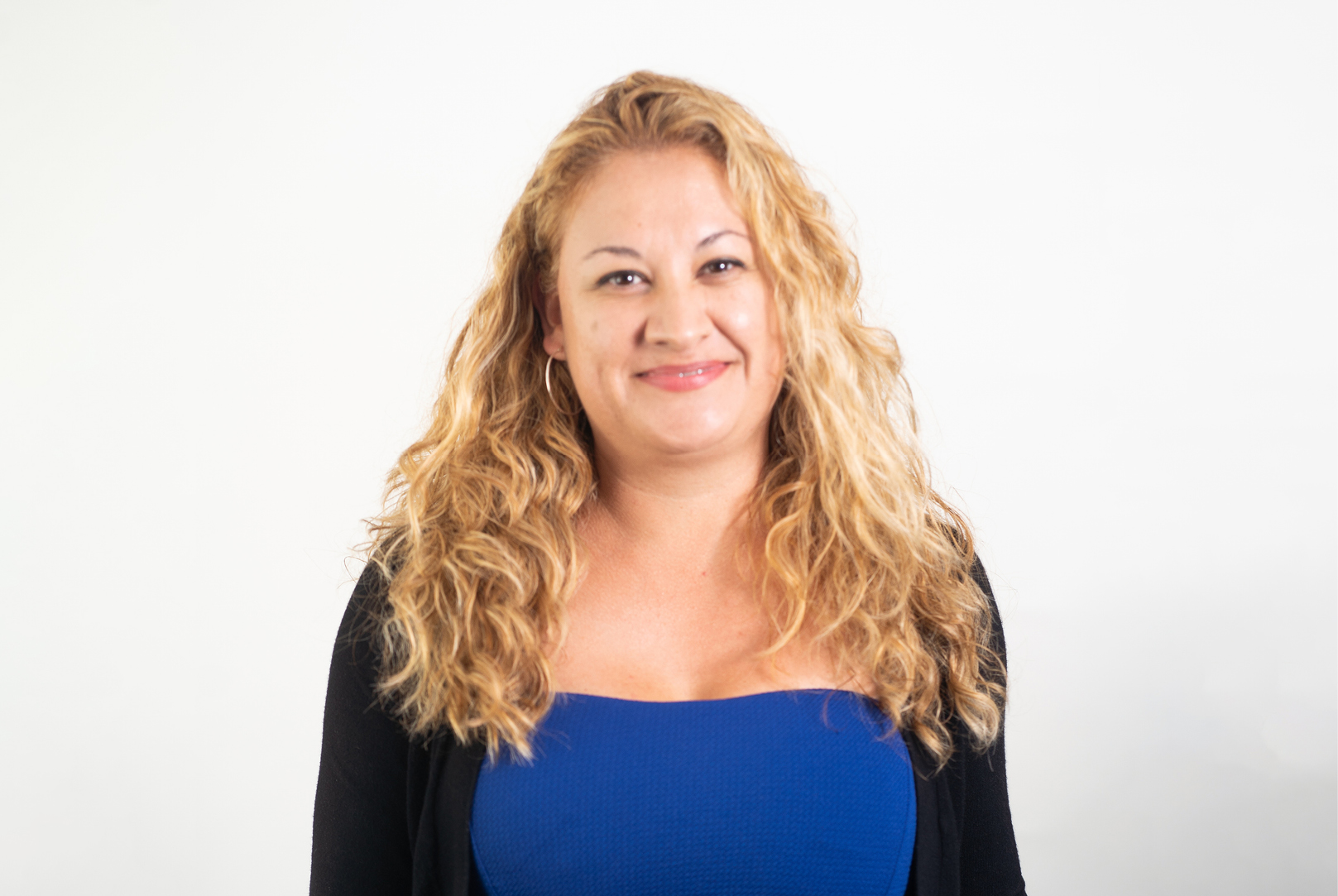 Alejandra Soto | Administrative technician
Alejandra Soto, the chief assistant to General Manager Brigite Ouimet, has an impressive background. After working in a financial institution and then in a property management and apartment rental company, Alejandra went back to school so she could work for an international humanitarian aid organization. 
Alejandra, tell me about your role as an administrative technician at 45Nord?
It's a fairly complex role, where I have to be versatile. I do a little of everything from accounting to human resources. I have to say that I find HR highly stimulating, because I enjoy engaging with people. The interpersonal element is what drives me.
Why did you choose to join Le Groupe Maurice?
The human aspect is important to me. I like to know who I'm working for. This job is about serving seniors. Right from the outset, I could see that Le Groupe Maurice is a highly organized and professional company with great values. I'm someone who advocates for dignity, respect and freedom, which are all among Le Groupe Maurice's values. Working for retired people and contributing to their quality of life is a perfect fit for me.
What excites you about this new endeavour?  
My days won't ever be monotonous. I'll be the resource person for the management team and the residents. I love being in the action. And the opening is going to be a challenge. We know it's going to happen! Plus, working in Mascouche is really ideal for me. I just moved to Lanaudière, so this will allow me to better balance work and family. . . and to spend less time in the car.
Alejandra, what strengths and qualities do you bring to this role?
I enjoy working with a team. I want everyone to want to go to work in the morning. I'm a curious, calm, patient and attentive person.
What sort of connection do you have with the elderly?
In my opinion, the elderly have so much to give us. For example, I had a special relationship with my maternal grandmother. We were very close. She was like my second mother in Mexico (I was born there and have lived in Quebec for over 25 years). She would tell us what her life was like when she was younger. Her stories fascinated me.
What are you passionate about?
I love nature. Quebec amazes me, no matter what the season. I love to hike near rivers and lakes. I also like to travel and discover new cultures. I speak French and Spanish, get by in English and can understand Portuguese.
What message would you like to share with future 45Nord residents?
45Nord is a beautiful home. It's brand new! We're going to make sure we create a reliable and united team. The seniors will be the focus of everything we do, as we're working for them!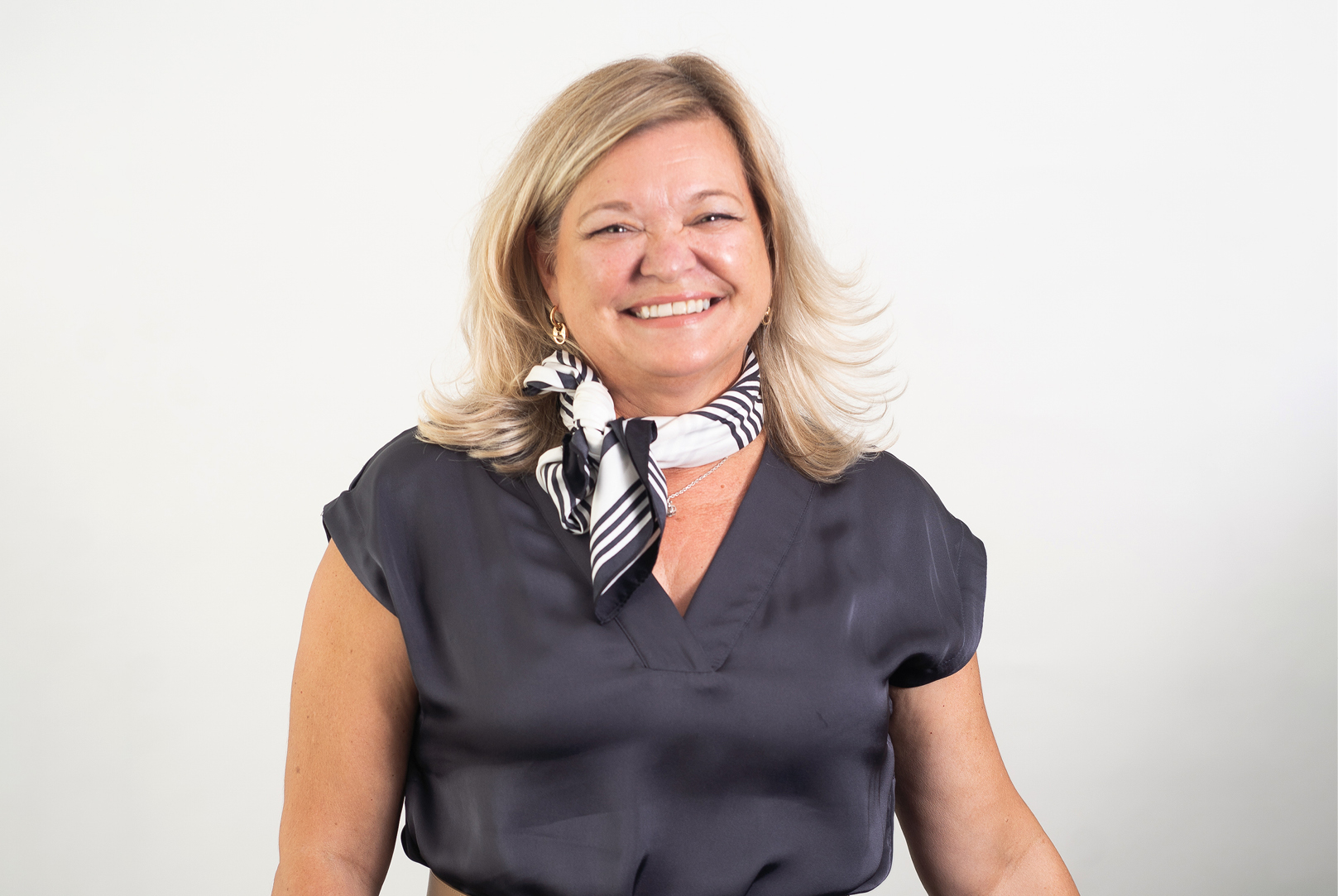 Sylvie Dugré | Rental and client service manager
Sylvie Dugré, who has been part of Le Groupe Maurice family for the past five years, was eager to take on the challenge of opening a new residence. She's very impatient to arrive in October. Her wish is to participate in the creation of the future 45Nord community and to inject her own personal touch.
Sylvie, you previously worked at Le Notre-Dame and Station-Est. Why did you choose to work for Le Groupe Maurice?
After a 20-year career with Desjardins and a brief stint in the health care industry, I was eager to take on a new challenge. During my nursing studies, RPPs had definitely caught my attention. So when I was searching for a job, it was important for me to find a company with Quebec roots and a human dimension. I decided to join Le Groupe Maurice team, and I chose a position that met my aspirations, which is to be in the action, to have a variety of tasks and to participate – with pride! – in the history of the residence and the people living there.
How do you see your role at 45Nord?
Choosing to live in a residence is a journey. People don't make that decision on a whim. As Head of Leasing, I support retired people and their loved ones. I make sure that the transition from the family home to the residence is easy. I must say that I've always been interested in people's life path. I have great respect for personal stories. In my opinion, every story is great.
What does the opening of 45Nord mean to you?
The 45Nord residence will give me the opportunity to expand my role and to see it differently. I'm going to know every aspect of it. Of course, I'm bringing five years of experience, which will facilitate operations, and I'll help build a community. I'm excited about that, because I like to get involved and make things happen.
And what are your strengths, Sylvie?
I'm a people person. I'm empathetic and caring. I like to hear the needs of people around me, so I can support them. As a manager, I look for efficiency. I'm organized and competitive. I'm also a good team player. I love to participate in projects and do my part.
You already know several members of the 45Nord management team, don't you?
Yes! Brigite, the General Manager. 45Nord will be our third residence together. I've also worked with Jean-Marc at Le Notre-Dame and Suzie at Station-Est. We know we work well together. The chemistry is already there!
What attracts you about working with seniors?
Definitely contributing to their well-being and development! I'm delighted to have the opportunity to share unique and rich moments with seniors. With them, we learn to appreciate the big and small moments. I find it rewarding and inspiring.
What message would you like to share with future 45Nord residents?
I think life is beautiful, and as I often say, it's up to each of us to create it. I love life and people, with all their faults and qualities. Obviously, I try to radiate my love of those around me. As Head of Leasing, I'll make every effort to create a beautiful living environment for the future 45Nord residents.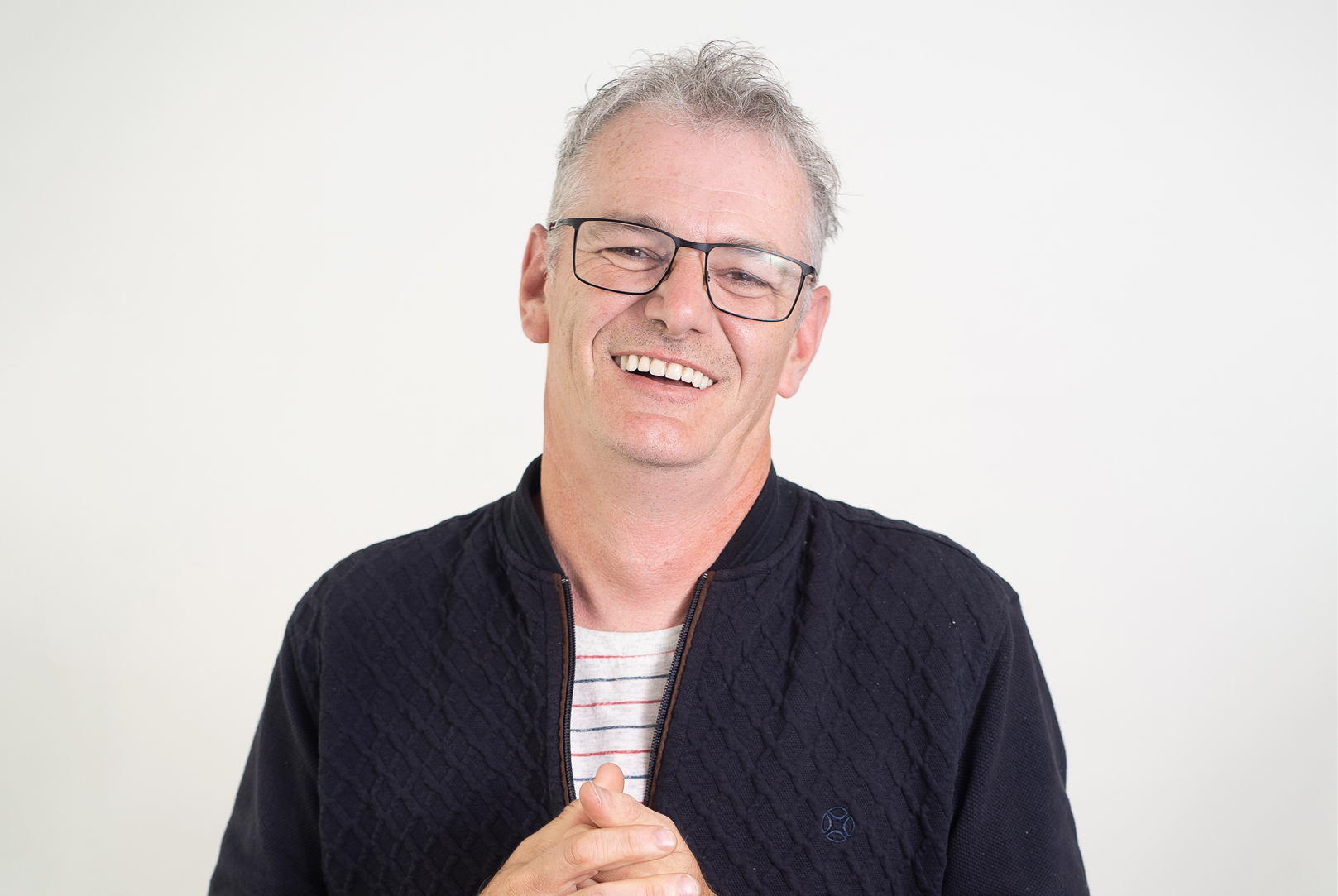 Jean-Marc Naud | Food service manager
Jean-Marc Naud, Chef at 45Nord, is incredibly good-natured. He defines himself as a cheerful people person who likes to make others happy. His philosophy is to live life to the fullest. What could be more fitting for someone who loves good food?
Jean-Marc, could you describe your career?
For 25 years, I worked for CEGEPs and universities preparing banquets and cocktail parties. I also participated in big events, such as Formula 1. After a while, I felt the need to improve my work-life balance. In the restaurant business, you know what time you start, but you never know what time you finish, and I wanted a more stable schedule. So I accepted a position at Le Groupe Maurice, where I worked in three residences before coming to 45Nord. I wanted to experience an opening. I've been waiting for this opportunity for a long time. It's a wonderful project and a terrific adventure.
What's your role in the residence?
I manage the kitchen: purchasing, inventory, employees, schedules, etc. I also coordinate the dining room. The team is made up of about 20 people.
And why are you excited about this new project?
I really enjoy management. But being a chef is also about coaching. I like transferring knowledge to the employees, and working for seniors is fun! They're very interesting, because they share their lives and their stories with us. The interaction is rewarding.
What would you like to bring to the 45Nord residence?
As the chef, I find it highly rewarding to evoke memories for residents by preparing familiar dishes. I feel privileged to be able to do that simply with food. But while I want seniors to revisit their memories, I also want them to create new ones. I want them to discover and try different things.
What are your qualities, Jean-Marc?
I have a hard time selling myself, but I think I'm a friendly and approachable person. I don't really know what to say… I like to laugh…? I value communication, listening and organization. I also welcome suggestions from residents. In the past, some of them have brought me recipes that we prepared in the kitchen.
What sort of connection do you have with the elderly?
I feel like the residents are part of my family. I basically work for them. I like to make people happy, and I think retirees are the perfect clientele for that. Little things make them happy! Personally, I lost my grandparents at a very young age. Maybe that's what has brought me closer to the residents. Maybe I'm unconsciously trying to fill that void.
What message would you like to share with future 45Nord residents?
I want them to know that I'll always do my best. I have a big heart and am passionate about my work. I hope that the residents will be able to reconnect with their memories through the food that we serve them. I also hope that they'll spend some beautiful moments at the table and enjoy the present. I feel that this is important.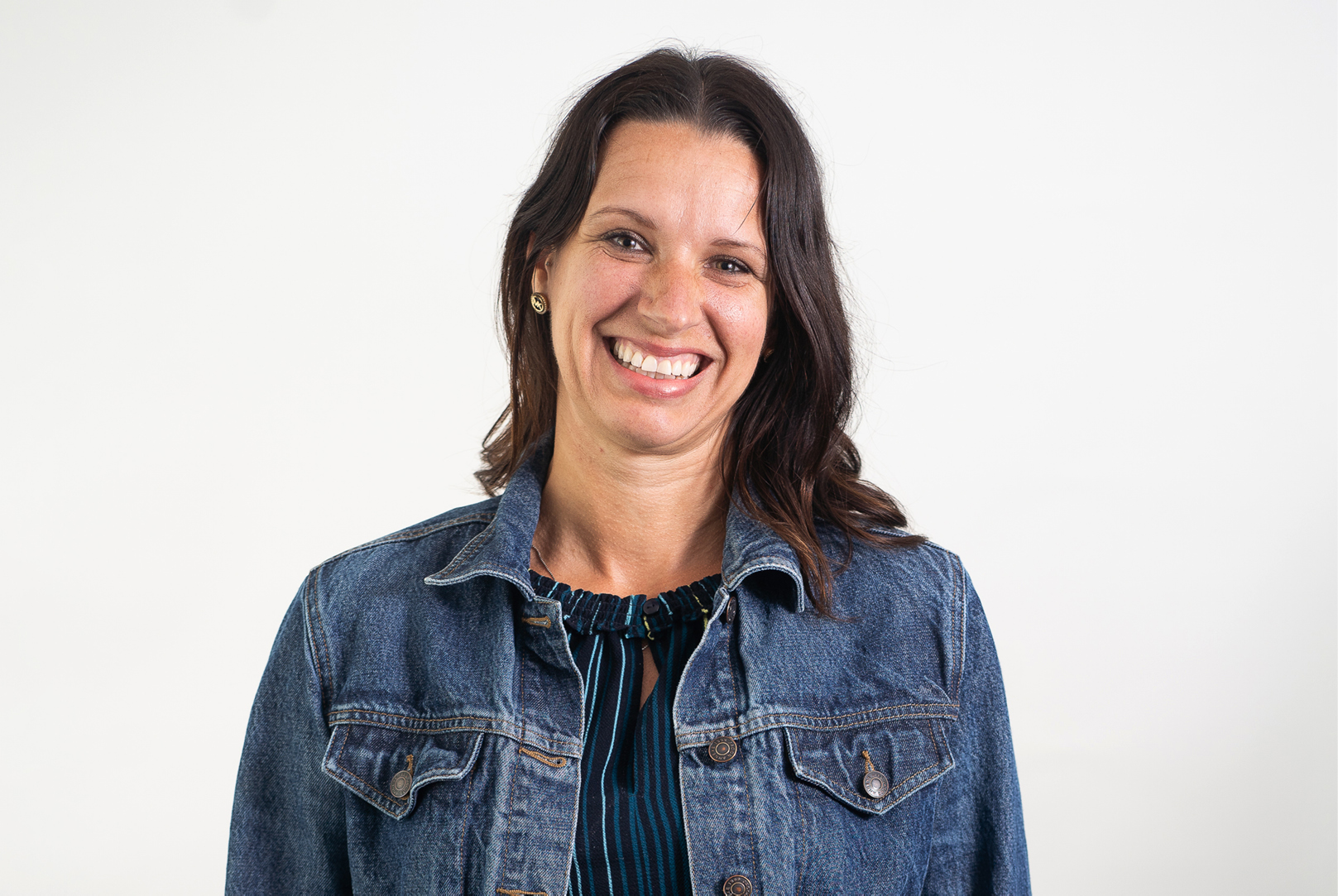 Suzie Bouchard | Recreation manager
Suzie Bouchard worked for 15 years in the fitness industry, first as a trainer, then as a coordinator. When the pandemic struck more than two years ago, she decided to reorient herself by working at Station-Est, where she knew the executive director, whom she followed to 45Nord. The upcoming opening of the residence has the new recreation leader very excited.
Suzie, your role at 45Nord is to organize activities for the residents. Will your studies in kinesiology influence your programming?
One of the missions of this job is to keep people in good physical and mental health. So, yes, my knowledge of kinesiology will really influence my work. I think that the more fit the residents are, the more they'll want to move around and get out of their apartments. They'll want to get involved and have fun. That's why I always keep physical activity and training at the forefront of my mind. I really want seniors to be active. I think that's the key to a good quality of life.
What excites you most about this role?
My goal is to keep the residents fired up. I want them to keep their inner fire going as long as possible, which means physical activities, cultural activities, etc. I want the residents to tap into and explore their passions.
What made you decide to pursue your career at 45Nord?
I've been waiting for this for a long time! The opening of the residence is a great challenge for me. Starting a project from scratch is exciting! As head of recreation, I have to quickly develop people's sense of belonging at 45Nord. I'm looking forward to getting to know everyone!
What does this change mean to you?
It's the excitement of the unknown. I really enjoy being where the action is, having to quickly come up with new projects. Adapting to the residents' expectations and desires is also wonderful. One thing's for sure, I'm going to bring my madness to 45Nord. I have a little too much energy for one person. So I can spread it around to others!
And why does working with the elderly appeal to you?
I honestly don't know! It's just. . . natural? There's a fit. It's as simple as that. The elderly are beautiful, endearing people. They're my parents, my grandparents, and I love them.
What are your passions, Suzie?
During the pandemic, I started a small business. I refurbish old furniture for resale. I paint them with funky patterns and colours. I have a strong artistic side! Of course, I'm also passionate about sports. I practised classical and contemporary dance until I was 22.
What message would you like to share with future 45Nord residents?
We're going to have fun! There'll be shows, events, classes. . . I want to offer variety to the residents. At 45Nord, they won't be bored if they participate in our recreation activities, that's for sure! By the way, the nicest thing a person can say to me is that they have to give their kids a schedule for when to call, because they're never home. I think that's wonderful, because then I know that the resident isn't bored. There's nothing worse than growing old in isolation, without engaging in any activities, and I intend to energize our residents and help build friendships.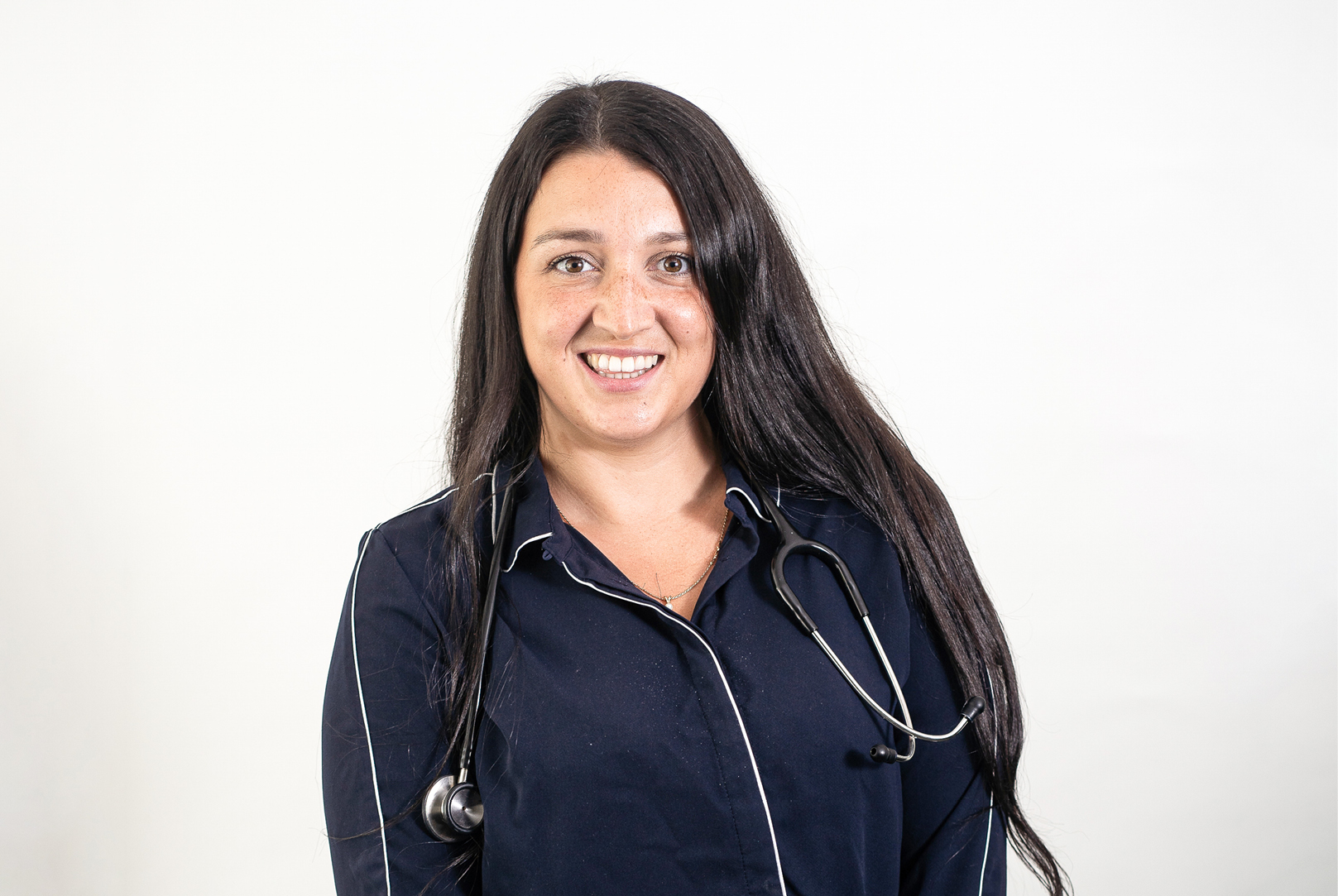 Marie-Joëlle Pinault | Director of Nursing Services
Nurse Marie-Joëlle Pineault left her native Saguenay in 2018 to follow her spouse, who is a police officer in Terrebonne. This mother of two young children, Romy and Hubert, wanted to be part of Le Groupe Maurice family because she felt she could thrive there.     
Marie-Joëlle, you have a degree in nursing. What made you want to work with the elderly?
After my first year of studies, I started working as a patient care aide. That's when I had my first professional contact with seniors, and I enjoyed it. So when I moved to the North Shore of Montreal, I asked to join the CLSC's home support team. I quickly fell in love with this clientele. I appreciate the ease with which seniors share their experience, their knowledge and their values. It's special! They're endearing. I see them as my grandparents. So here I am today at Le Groupe Maurice!
What will your role be at 45Nord?
I will ensure quality of care and efficient use of all resources. My goal is to create an environment of trust for seniors. I want the residents to feel comfortable coming to me for their health and well-being concerns. My role is to ensure that they have everything they need, both physically and psychologically, including assessments, prevention and referrals to the right professionals. I want to be a guide. I think seniors should be able to age in a safe environment.
Why did you choose to pursue your career with Le Groupe Maurice?
It was really the living environment that convinced me. My work is my second home, my second family. I was looking for a place where I could feel at home, and there's no place better than Le Groupe Maurice in terms of innovation and well-being. Being the head of nursing is a major challenge, but I think I'm there professionally. My family is established. This is an opportunity for me to use my knowledge and skills.
What are your qualities and strengths, Marie-Joëlle?
I'm organized, motivated, caring, helpful and empathetic. I place great importance on efficiency. I'm also able to take a step back to objectively assess a situation. It's sometimes difficult to convince an elderly person who is losing his or her autonomy that he or she needs extra support. You have to be there for people in this stage of their life.
What are your hobbies and passions?
I love running and anything that involves setting a personal challenge… achievable, of course. I may also have a small addiction to clothes. Ha! Ha! Otherwise, I make socks, slippers… and knit lace. I'm from the Saguenay, so I'm not a big city girl. I enjoy nature, animals, fresh air…
What promise would you like to make to the 45Nord residents?
I'll be available for them. I think availability makes all the difference. I want the residents to know that they matter to me.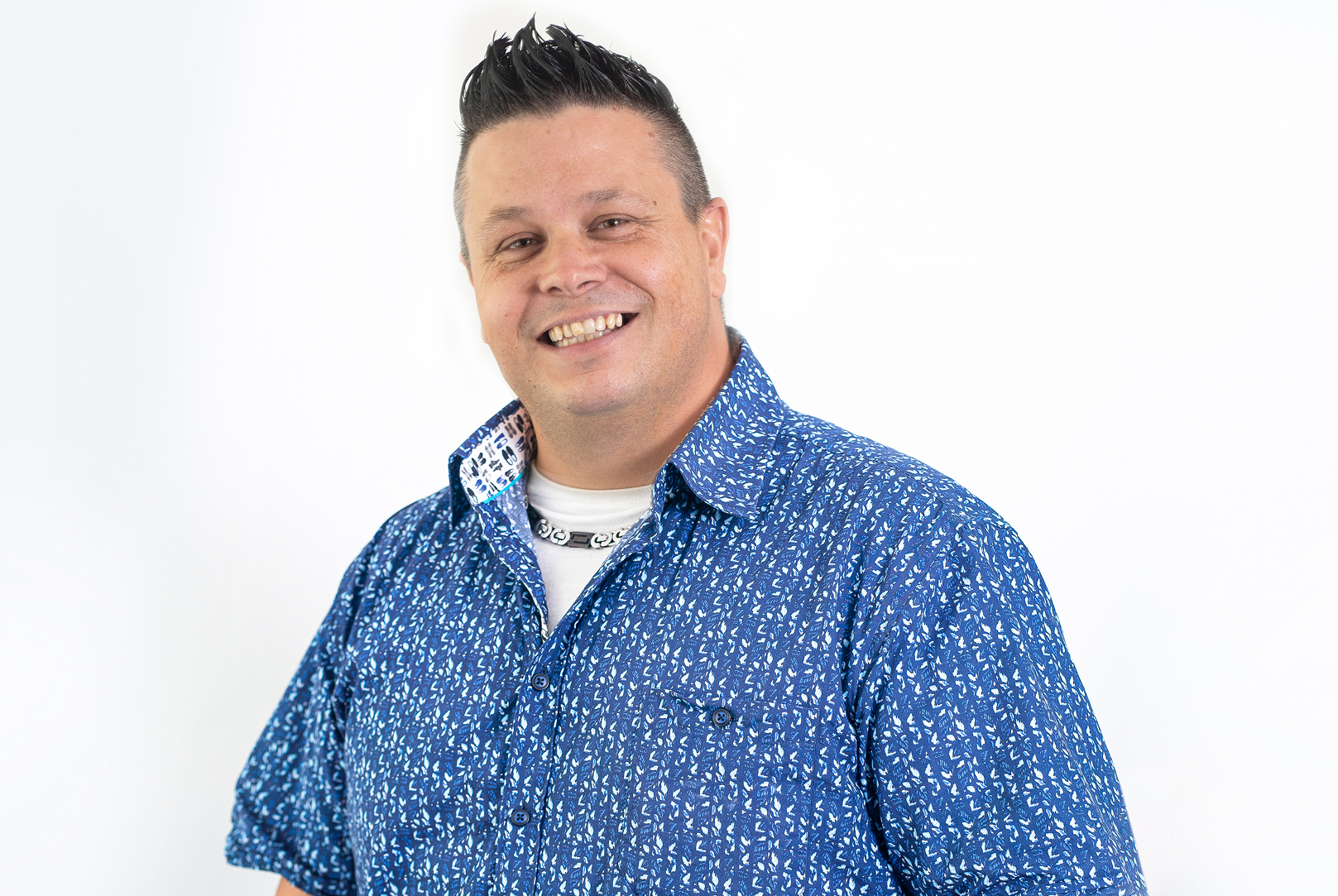 Robert Mamoine | Head of Maintenance
With 20 years of experience in real estate management, particularly in hotels and CHSLDs, Robert Maimone wishes to put his skills to good use at 45Nord with the sole purpose of contributing to the residents' happiness. More than anything, he wants to establish a good relationship with the members of the future community.
Robert, you're the head of maintenance at 45Nord. What exactly is your role?
I'm responsible for all the technical elements of the 2 buildings that make up the 45Nord residence. Plumbing, electricity, ventilation, heating, exterior landscaping, swimming pool… I make sure that my team of 12 full-time employees meets the residents' needs. I also assign maintenance contracts to subcontractors when necessary. 45Nord has 374 rental apartments, which is impressive.
Why did you choose to pursue your career at 45Nord?
This is my first experience with Le Groupe Maurice. That said, I've participated in openings for other companies, so I'm used to it and know how it works. It's not something that intimidates me. But to answer the question, I decided to pursue my career at 45Nord because I really enjoyed working with the elderly in the nursing homes. It was a great experience. I'm comfortable around them and know how to approach them.
What are your top qualities, Robert?
I consider myself to be determined, committed, thorough and proactive. I'm helpful, patient and attentive.
What about your hobbies? What do you do for fun?
I love nature and am passionate about photography. I've been taking classes for five years now. I take landscapes. Of course, I love hiking. The two go well together.
What message would you like to share with future 45Nord residents?
45Nord is located close to everything and it's a welcoming environment. I want the residents to feel at home, and I'm going to be there to contribute to their well-being.