The 6 steps in the decision process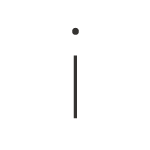 1st step: You've come to the right place!
If you're reading this, you've taken the first important step. Indeed, informing yourself about a residence's philosophy and how it operates, shows your desire to see if it meets your values. Explore, get informed, look for answers… be curious! The more you know, the easier and more confident your decision will be!
2nd step: Contact the residence
We recommend that you speak with one of our rental and customer service advisors to discuss details regarding your specific wants and needs. Ask all the questions you wish! To contact us, visit the page of the residence of your choice. A team member will respond to you within 48 hours.
3rd step: Plan a visit!
Nothing beats an in-person visit to fully appreciate what your life would be like in a residence. You'll see the apartments, explore the common areas and even be able to taste our "Fresh orientation" difference by eating a meal with us. If you wish, ask a member of your family to accompany you – they're more than welcome! Our residences also organize Open House Days. Subscribe to our newsletter to stay tuned!
4th step: Take time, shop around
Since this is an important new step in your life, we recommend taking your time. Don't hesitate to visit your preferred residences more than once. Once your research and "shopping" are done, we suggest putting everything aside for a few days. You'll find that your heart will faithfully let you know which is your best choice.
5th step: Make your choice
Have you done your research? Visited each residence that interested you? Weighed the pros and cons according to your budget and needs? Listened to your heart's decision? If so, you're ready to begin the pre-move-in steps into your new home! Simply let the rental advisor know your chosen residence, and he or she will invite you to come and sign the lease. Great move!
6th step: Plan your move
Once your move-in date has been determined with the rental advisor, you begin the pre-move-in stage.
This is also the stage where all details will be addressed, such as handing you your keys and the chance for you to take measurements in your apartment. Use this opportunity to consider the colours of your walls in case you want to repaint them. Everything will be easily arranged with your advisor. Once this step is done, it's time to move into your new residence!