Food for thought. Food for life!
Beyond good food, healthy flavours and comforting recipes, the treats of the table are part of everyday happiness. At Le Groupe Maurice, we want your mealtimes to be moments of enjoyment, reunion, celebration and relaxation.
–
Fresh, seasonal and local meals
When preparing a meal just isn't on the menu, relax and leave the cooking to us. In the dining room of your residence, you'll find an experienced chef creating all types of succulent dishes. Tasty and original dishes are prepared on-site in our kitchens by a chef and his team using fresh, seasonal and local ingredients. The menus are adapted to the clientele and their specific preferences: do not hesitate to speak with the chef, if you have special requests.
–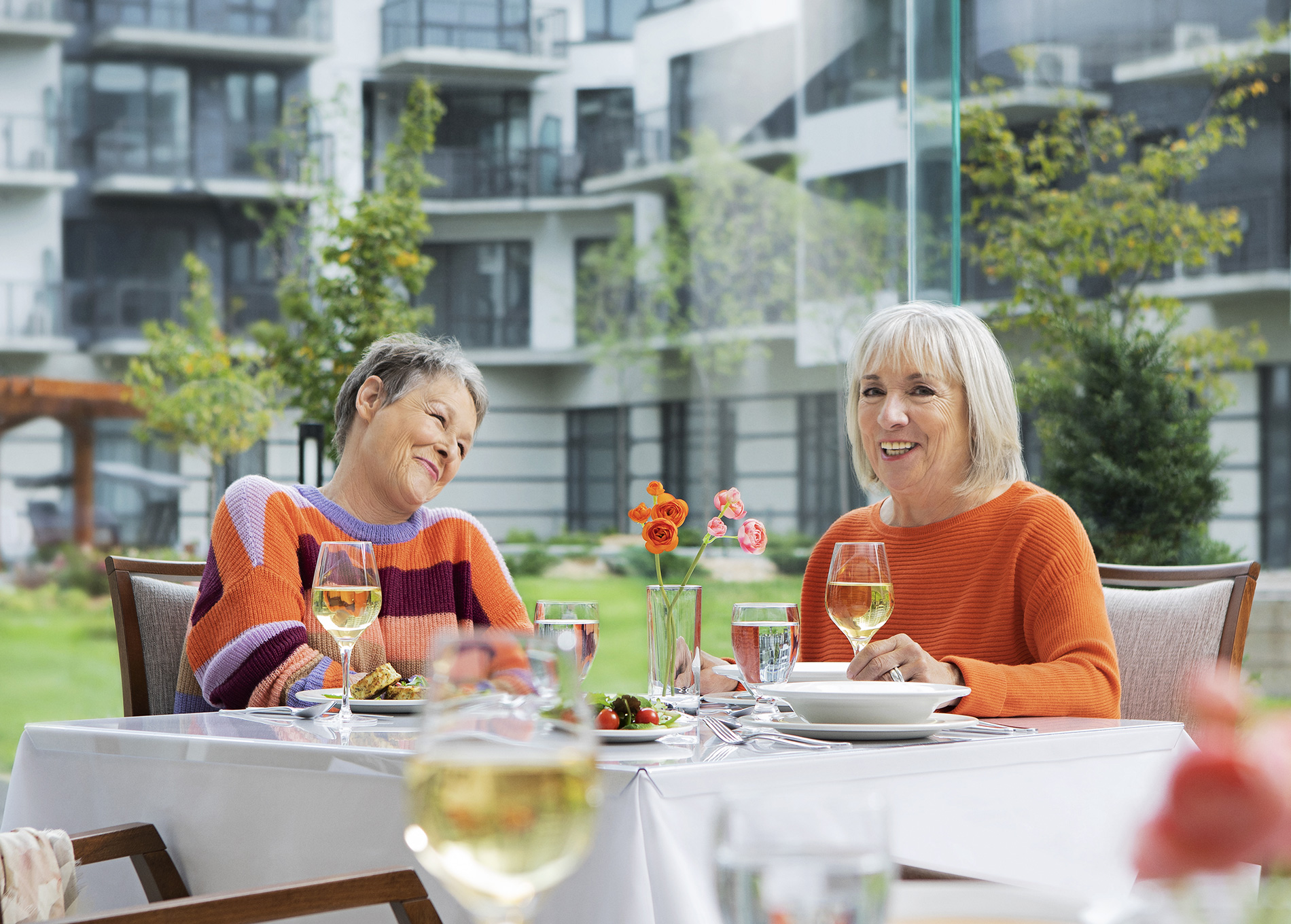 iVVi

Choose the best-tasting option for you
Two options are available to you:
Pay by the meal
Meal plan included in your rent (one or two meals a day – eligible for the home support tax credit)
Delivery to apartments available.
You'll have plenty of opportunities in your residence to live it up! Residents' birthdays are celebrated each month (as is the anniversary of the residence), with a fun and original theme.
–
BBQ nights, Italian dinners, lobster fests… all sorts of themed evenings are organized, to the delight of our residents; many of whom often gather around a good bottle of wine while enjoying these festive moments.
Welcome family and friends
You can invite your guests at any time to the dining room. If you will be more than four, you must reserve at least 48 hours in advance so that we may better serve you. Our residences also offer private dining rooms for entertaining family and friends, with a special menu if you so desire. The food manager will be happy to meet with you to discuss your menu and the associated costs.
–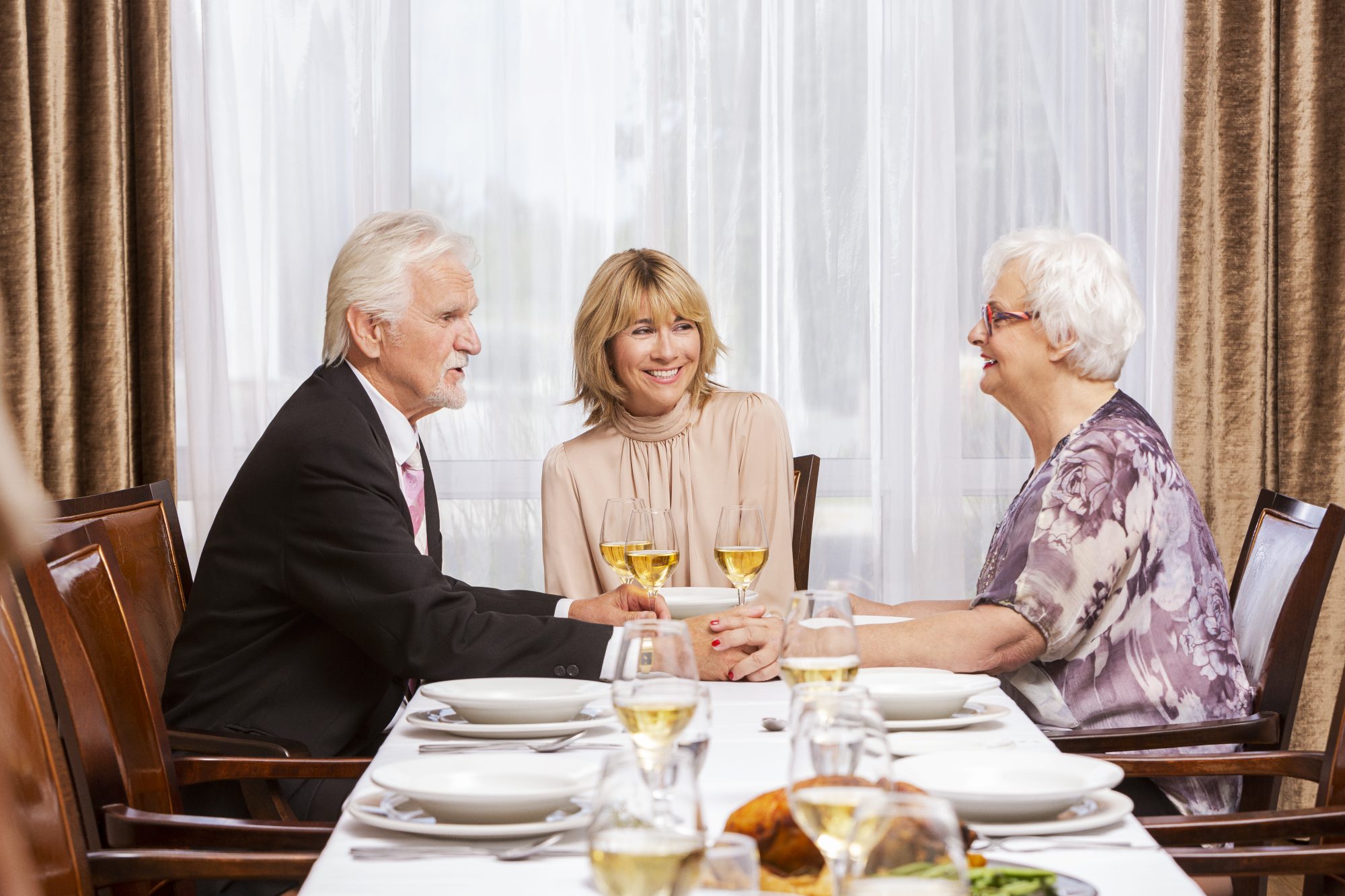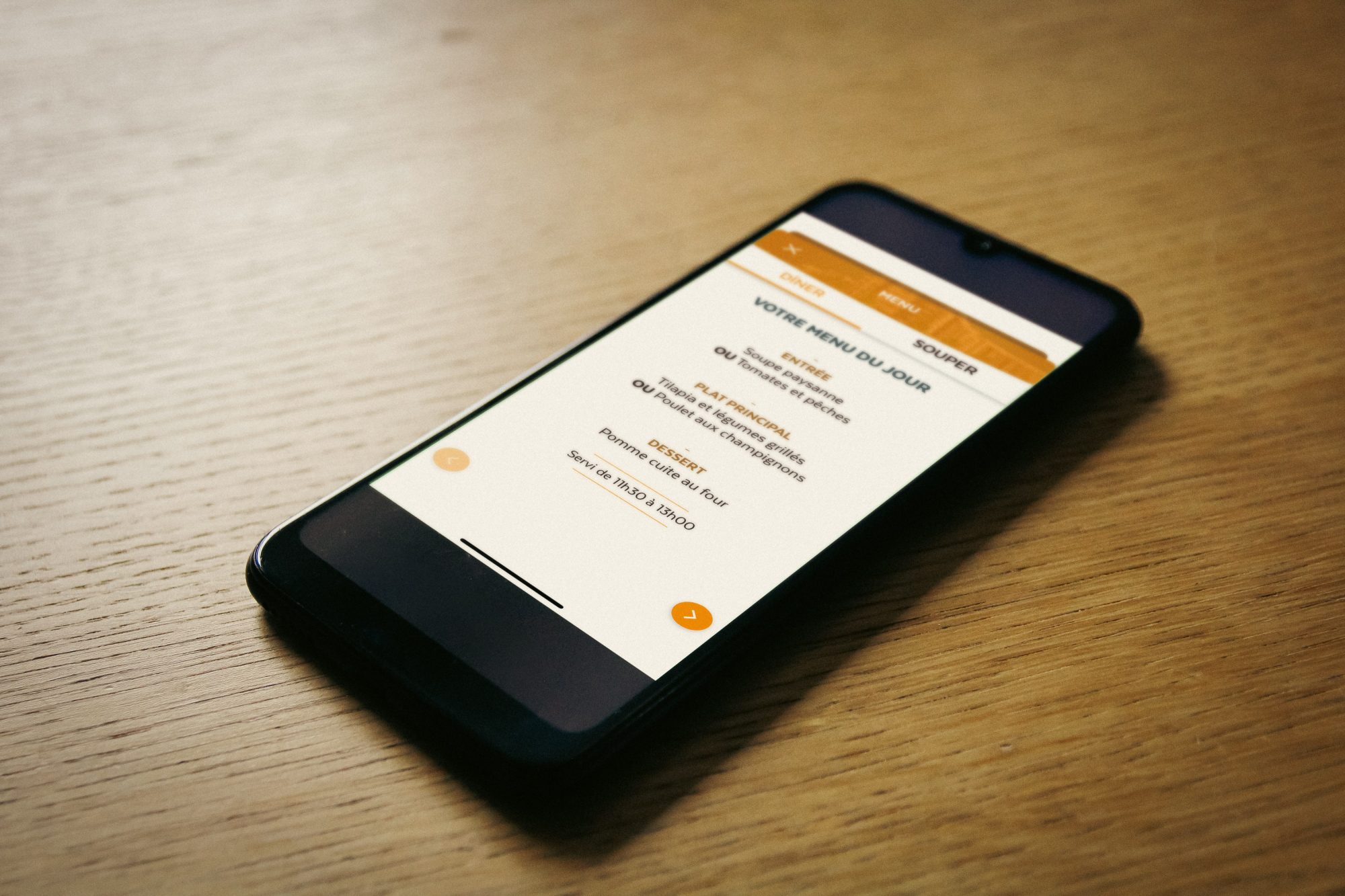 The menus on the Théia app
You can consult the weekly menu options prepared by our chefs, either in the dining room or on the Théia app and terminal. A reservation is not required.
–