Fine cuisine
"Orientation fraîcheur"
For us, mealtime is an opportunity to pause, enjoy the moment and indulge – and it all starts with pleasure on the plate! In your residence, the pleasure of eating translates into the creation of flavours made with fresh, seasonal, and local products. We therefore offer you dishes diligently prepared by our chefs and served pleasantly at your table. This is our vision of mealtime; something we've aptly named, Orientation fraîcheur.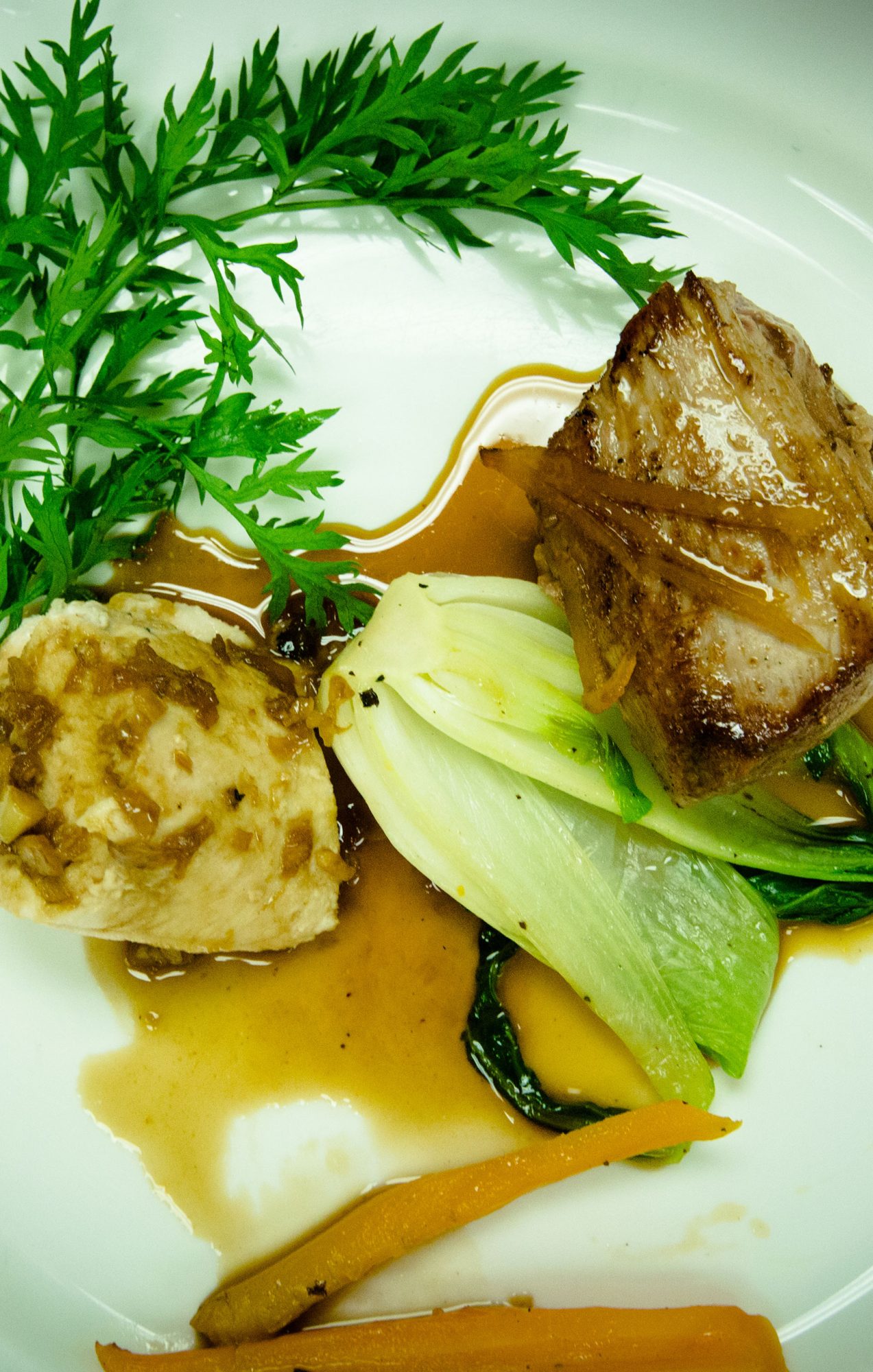 Taste the delicious difference
By favouring fresh and local foods as much as possible, Orientation fraîcheur allows our chefs to "return to their roots". They thus create tasty dishes in the image of a bygone era when meals were homemade and used only seasonal ingredients.
In addition, the Orientation fraîcheur philosophy also encourages our culinary teams to swing open their kitchen doors to get to know you! Recipe exchanges, cooking workshops, conversations in the dining room… all help to foster a unique bond between the kitchen staff and you! It's this "working together" spirit that is the raison d'être of our residences.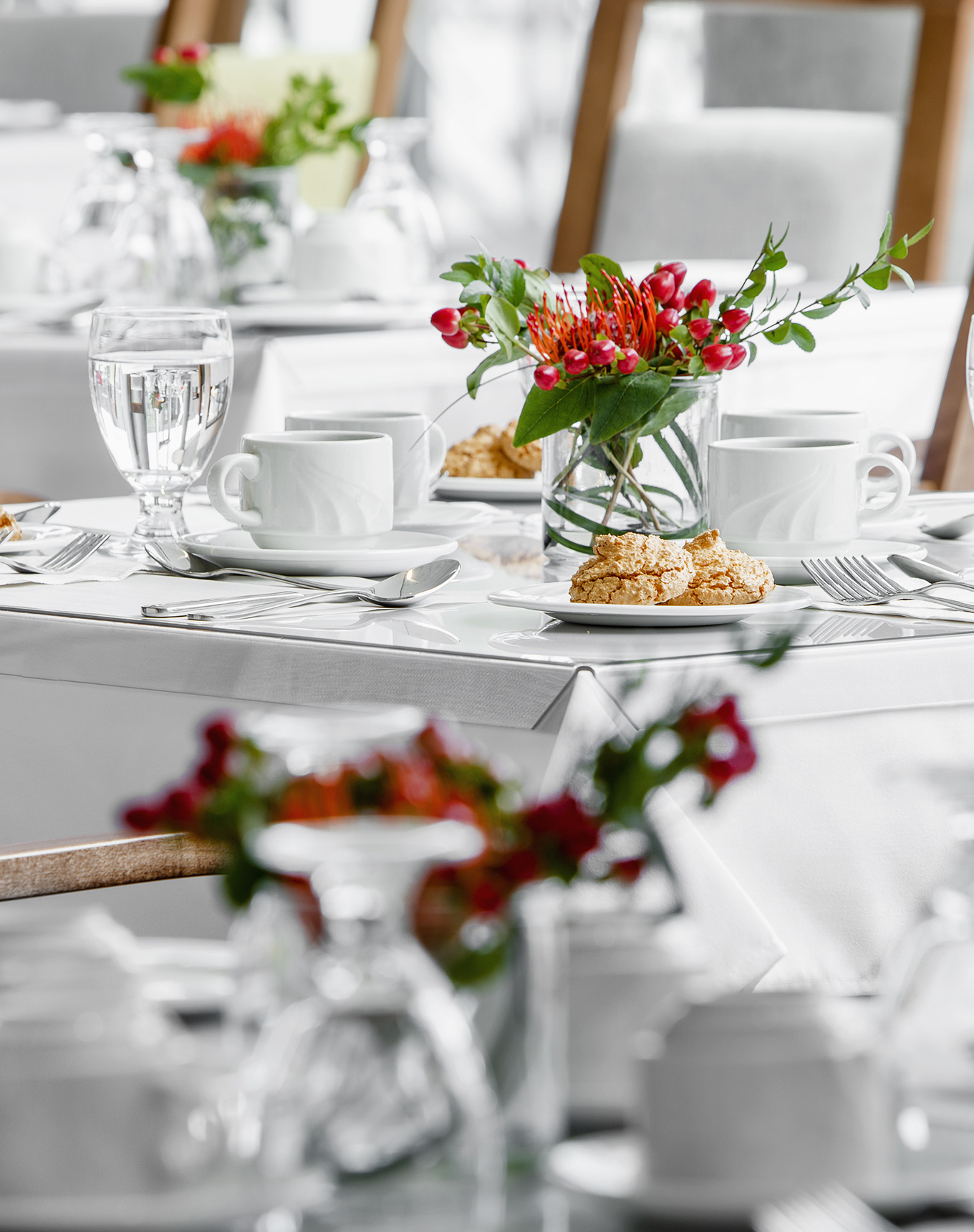 Eat in good company
Your culinary experience sincerely matters to us. We want the quality of our ingredients, the expertise of our chefs and the friendly atmosphere of our dining rooms to give you the feeling of eating "with family". It's a moment of happiness our whole team savours. 365 days a year, our residences welcome you with dedicated, personalized, and friendly table service. Our teams get to know your tastes and your traits. They respond to your requests, offer you advice and aspire to satisfy you at every meal. That's what Orientation fraîcheur is all about!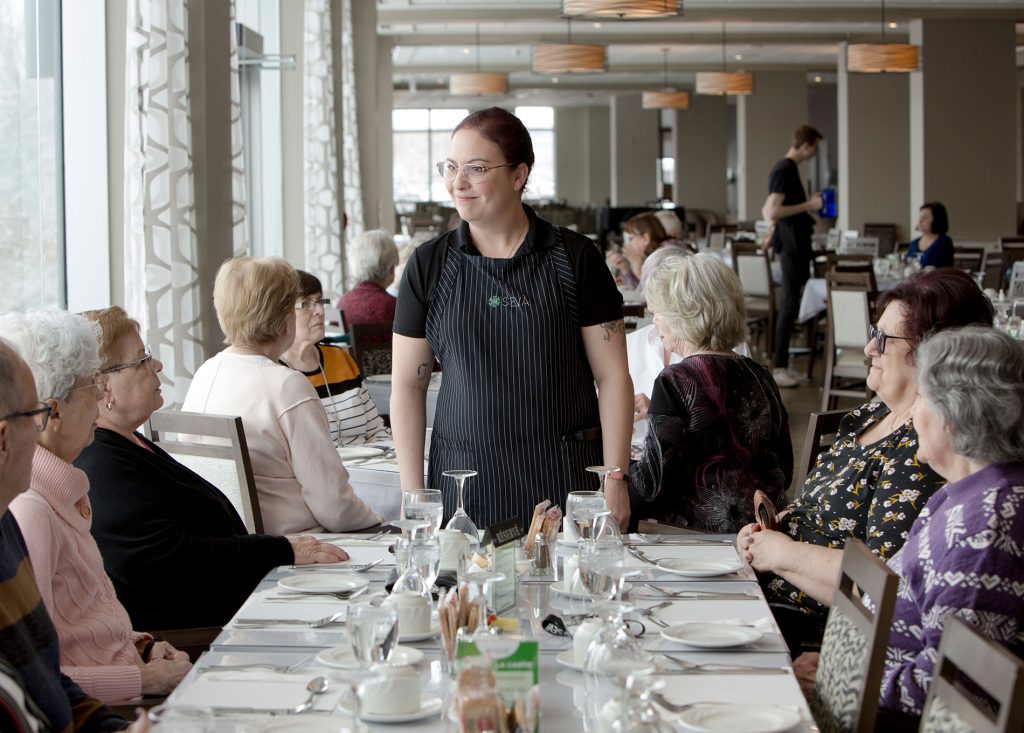 The love of good things
The love of good things that brought about the creation of Orientation fraîcheur, has had a ripple effect among those who work with us. Indeed, the mission of our food distributors not only consists of supplying our residences, but it also allows us to work in concert with our chefs to offer you only the very best. Knowing the origin of cooked foods is of paramount importance. Each dish thus becomes a story in itself, sourced from the nourishing earth and transformed into delicious aromas and flavours on each plate!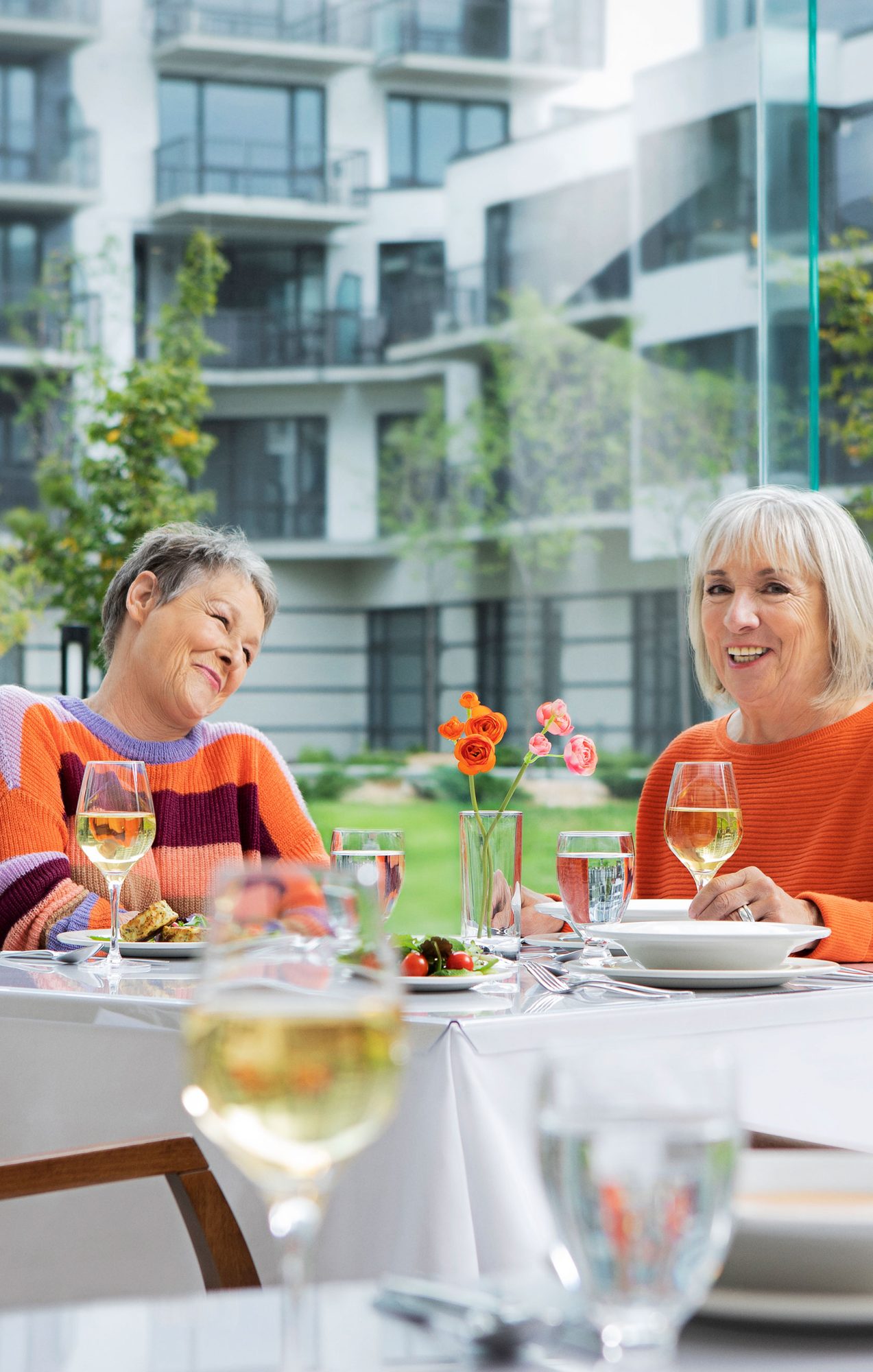 Share the flavours and the fun
If you'd like to invite your family, friends, or neighbours for a meal, you can do so in your residence's private dining room. It's designed for just such a purpose! Elegant, spacious, and comfortable, it offers you and your group all the privacy you need to share joyful moments and celebrate with those near and dear to you – and have them experience the Orientation fraîcheur difference, of course!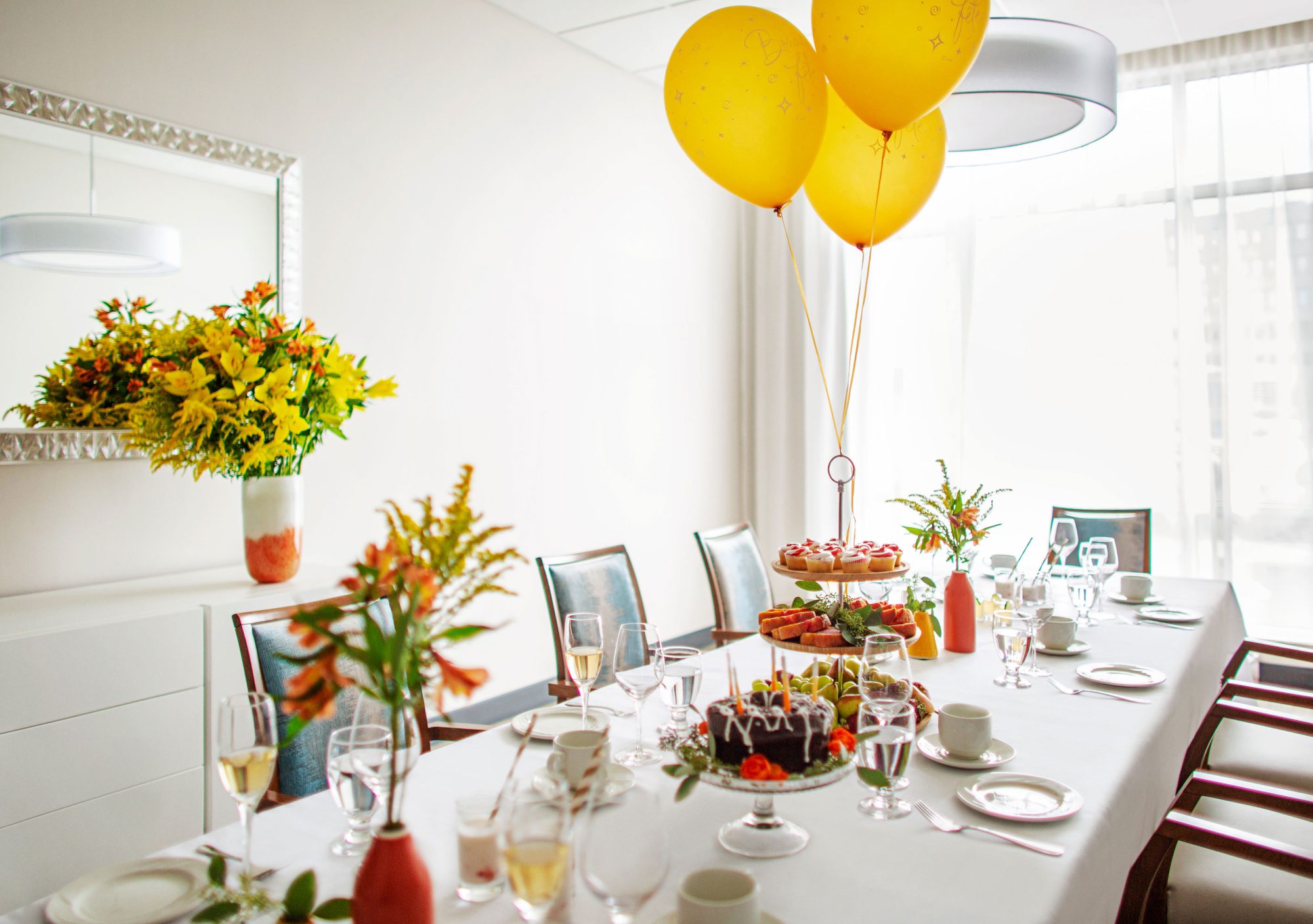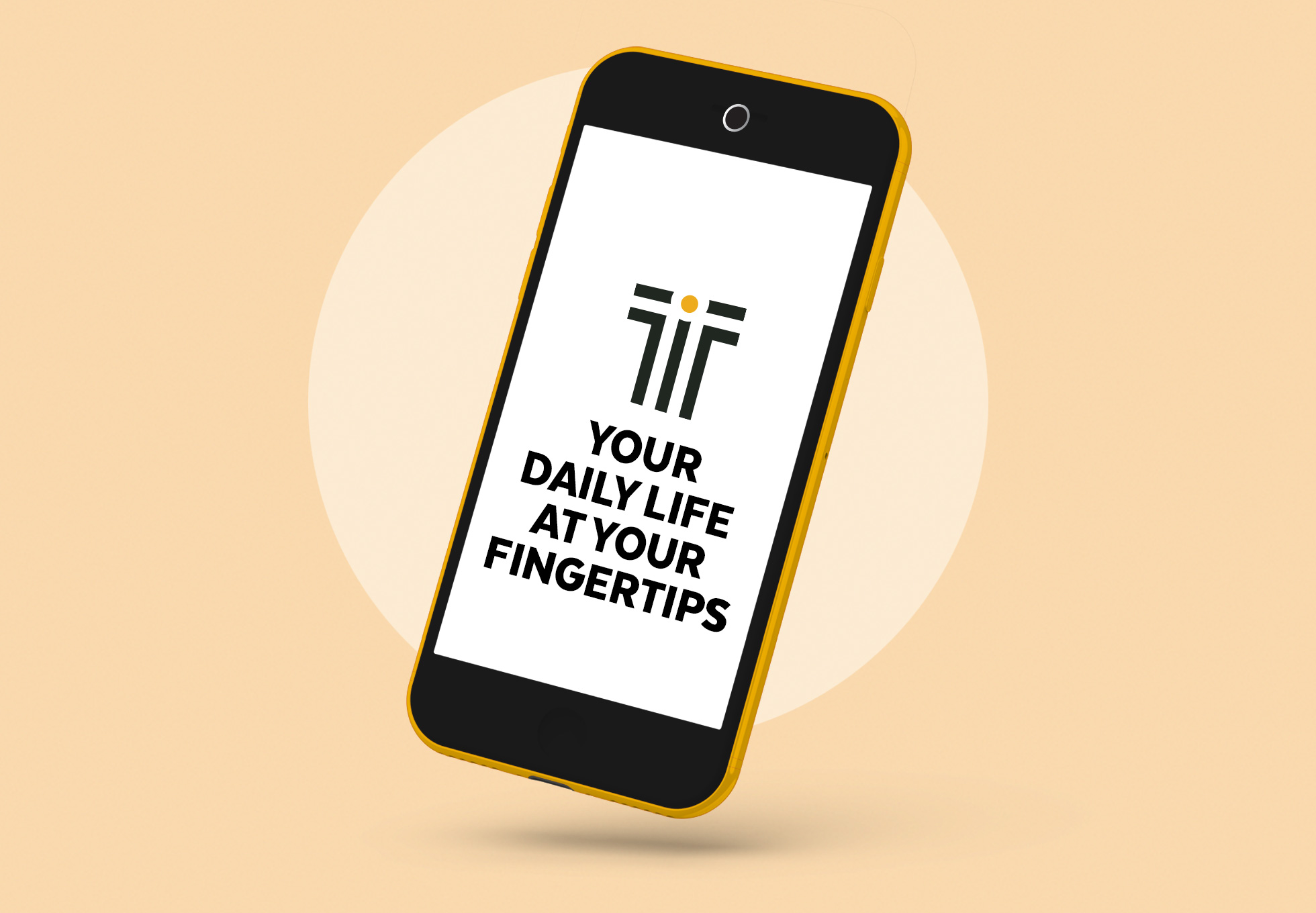 Everyday life at your residence, right at your fingertips!
Learn all the news about your residence by downloading the THÉIA app from Groupe Maurice. You'll discover the activities program, important info of the day, the dining room menu of the week and more. Handy for both residents and their loved ones, THÉIA is easy to use and offers a wealth of practical information. Everyday life in residence is at your fingertips, thanks to THÉIA!