Fresh, seasonal and local meals
When preparing a meal just isn't on the menu, relax and leave the cooking to us. In the dining room of your residence, you'll find an experienced chef creating all types of succulent dishes. Indeed, each Group Maurice residence has a large dining room, as well as a private dining room, with table service. Tasty and original dishes are prepared on-site in our kitchens by a chef and his team using fresh, seasonal and local ingredients. Our meal plans are 100% optional and 100% delicious!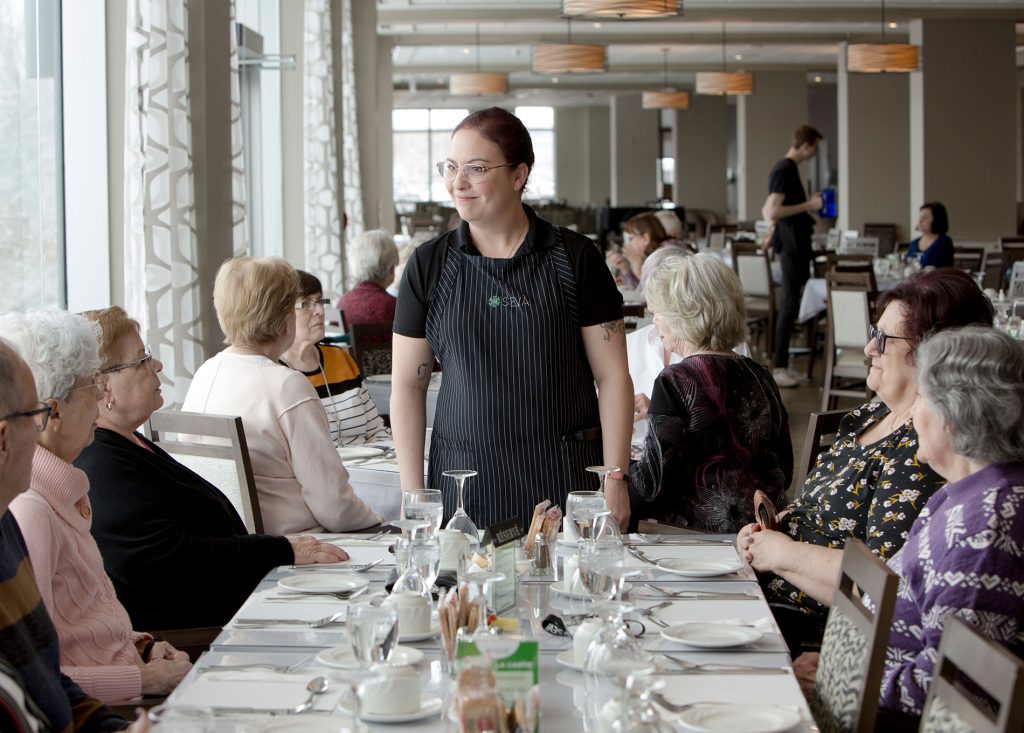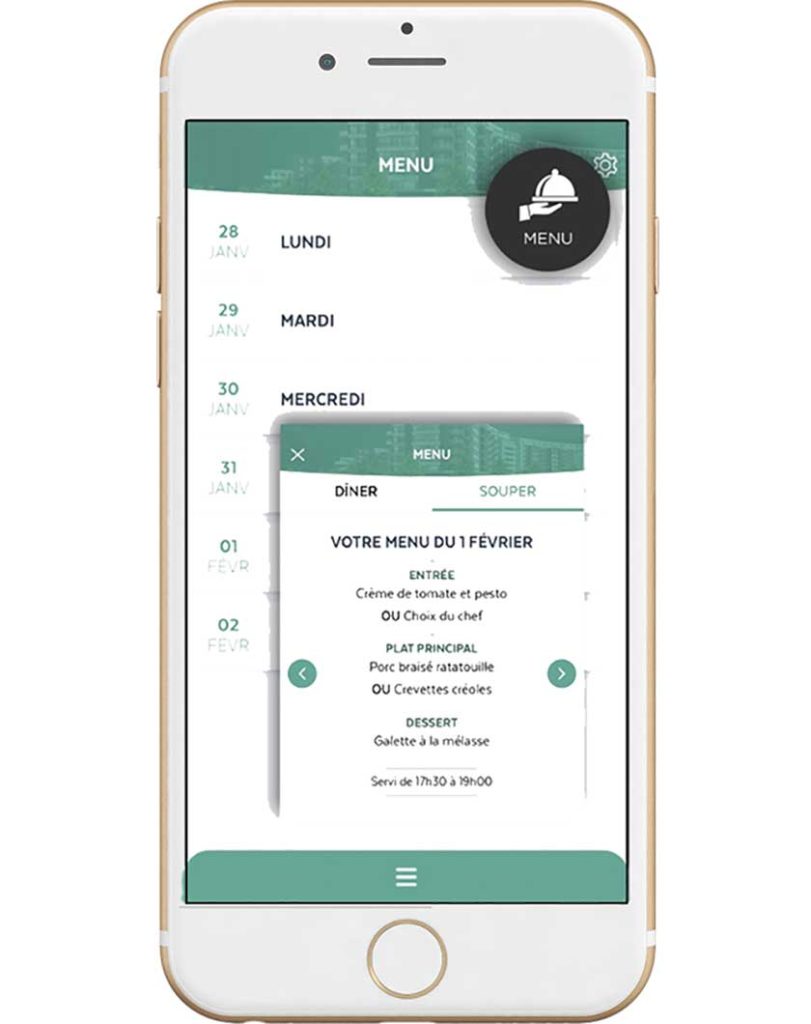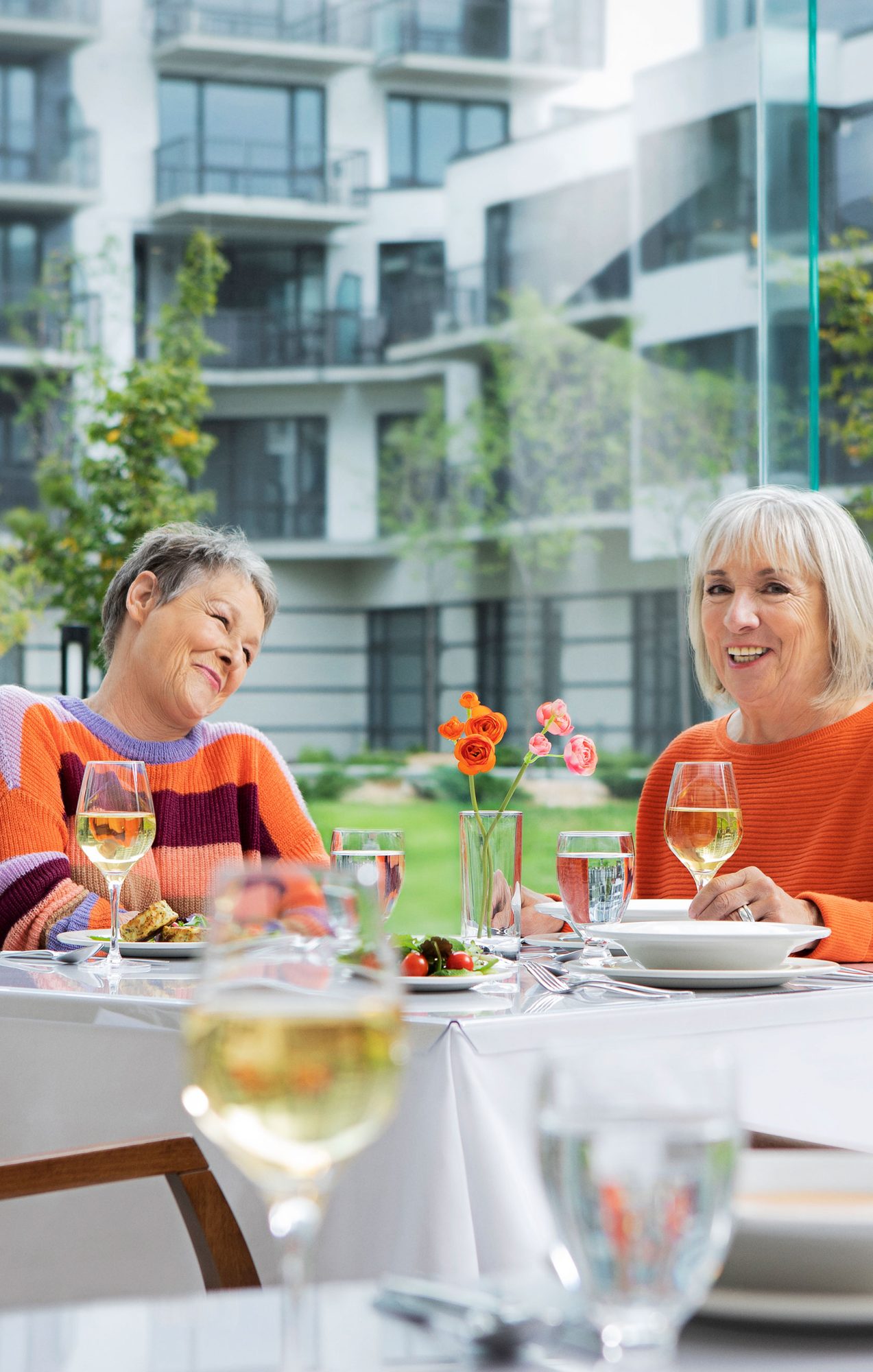 A table for one, or for many!
You can eat alone or invite your friends and family at any time to the dining room. If you will be more than four, you must reserve at least 48 hours in advance so that we may better serve you. Our residences also offer private dining rooms for entertaining family and friends, with a special menu if you so desire. The food manager will be happy to meet with you to discuss your menu and the associated costs.